Automatic Battery Packs Welding Equipment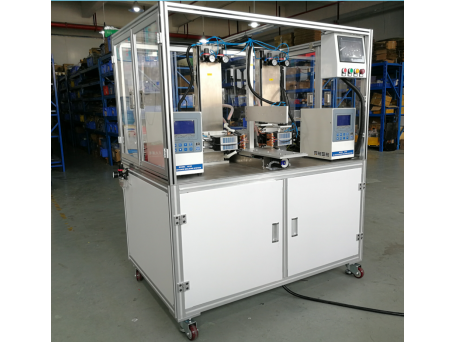 BWAD-UF40 Auto Battery Packs Weld Equipments
BWAD-UF40 Auto battery packs weld equipments
1.It's suitable for 18650/26650/21700 cell
2.7.5 inch touchable LCD
3.User-friendly design
4.PLC system control
5.Electrodes cooling device, prolongservice life
6.Pneumatic Control Pressure Welding Heads
7.Welding Electrodes Cooling System
8.Welding fault annunciator
9.Max.welding 450 cells

Product Details
Weld video
https://youtu.be/DL-IlsTgZ10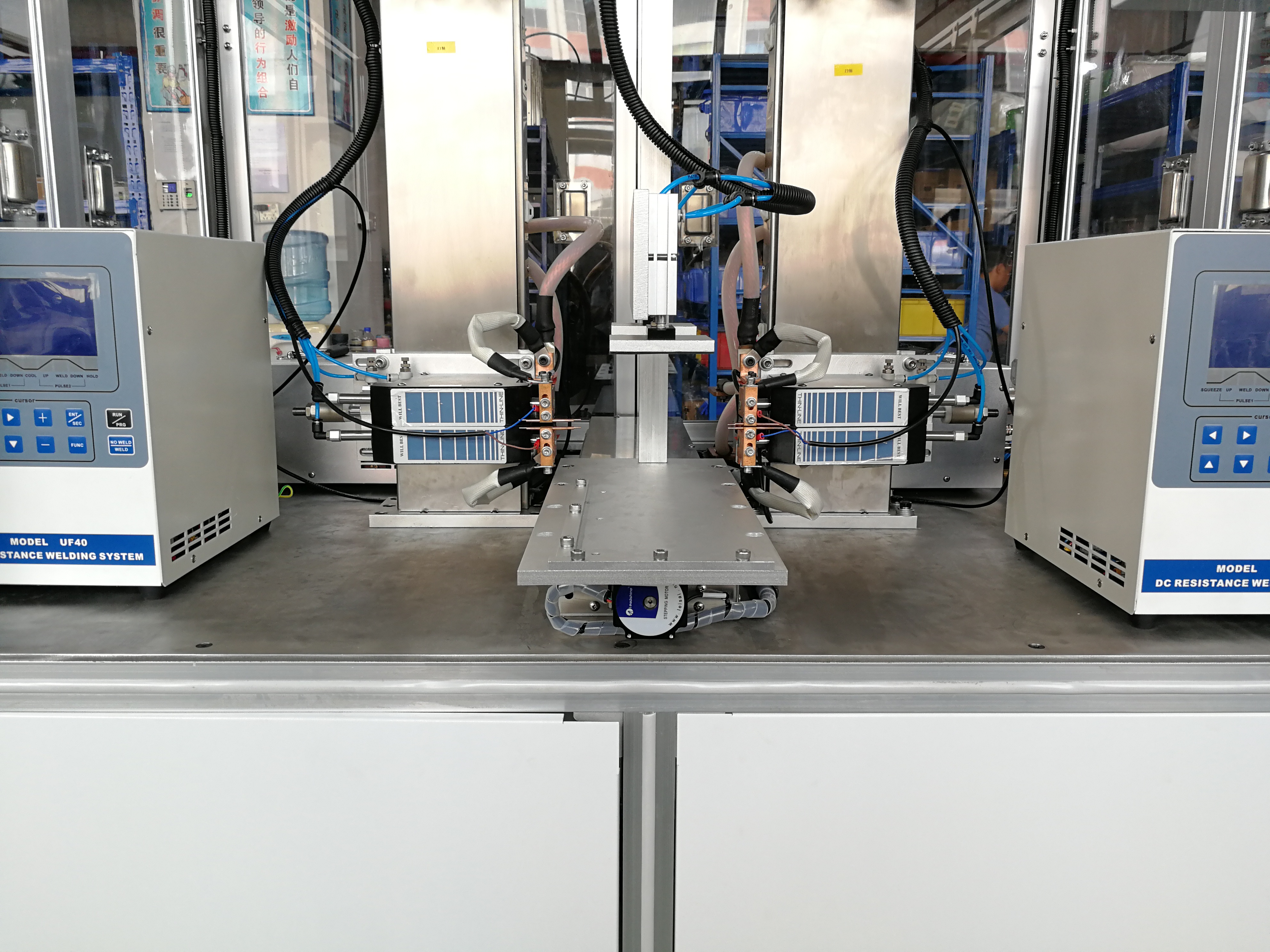 Feature
Pneumatic control pressure welding heads
2 sets Inverter DC resistance preicision welding power supply
Welding electrodes air cooling system
Welding check system
Welding program Storage
UF40 Inverter DC resistance welding power supply,
High inverse frequency can control the welding energy much more accurate and rapid
Having double-pulse welding function.
Each pulse has following functions:welding time, welding energy,slowly rise and slowly drop
Each pulse has the welding detect function.
Each pulse can keep constant current,constant voltage and constant power.
Multiple welding work modes:Common Point Welding, ROLL/SPOT mode,Series Welding,Double-head Control and PLC Control.
The function of display the welding result as word and graphic form.
Having the welding quality monitor and output functions can automatically check out the products in bad quality.
Having series communication capability.