Automatic Battery Packs Welding Equipment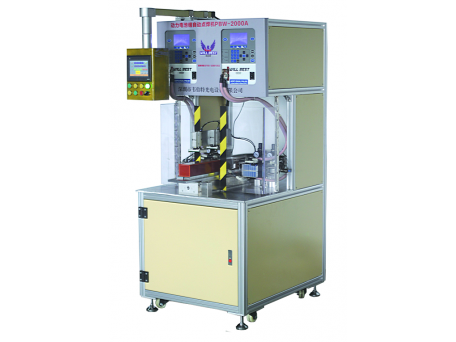 Automatic18650/26650 Battery Packs Weld Equipment
1.It's suitable for 18650/26650/21700 cell
2.7.5 inch touchable LCD
3.User-friendly design
4.PLC system control
5.Electrodes cooling device, prolongservice life
6.Pneumatic Control Pressure Welding Heads
7.Welding Electrodes Cooling System
8.Welding fault annunciator
9.Max.welding 230 cells

Product Details
Automatic weld machine information
Welding video
https://youtu.be/T5ElqFkLsy0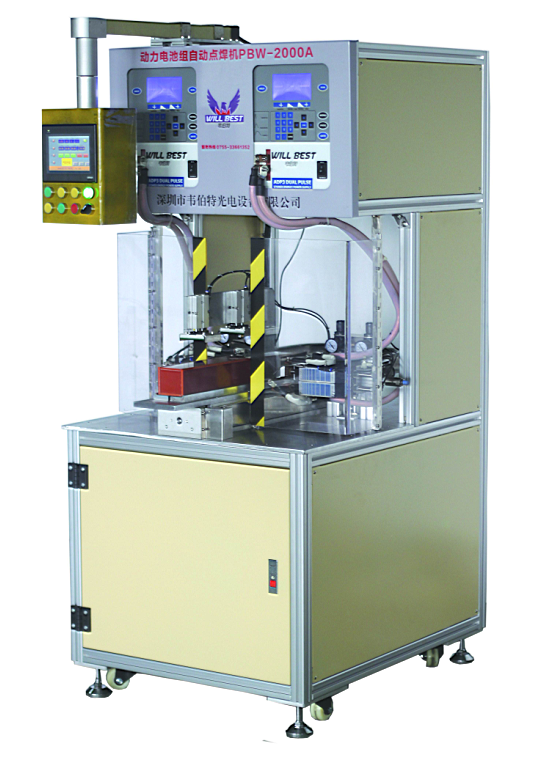 Feature
Pneumatic control pressure welding heads
2 sets DC capacitor 300Joule welding power supply
Welding electrodes air cooling system
Welding check system
Welding program Storage
Pneumatic control pressure welding heads,more advanced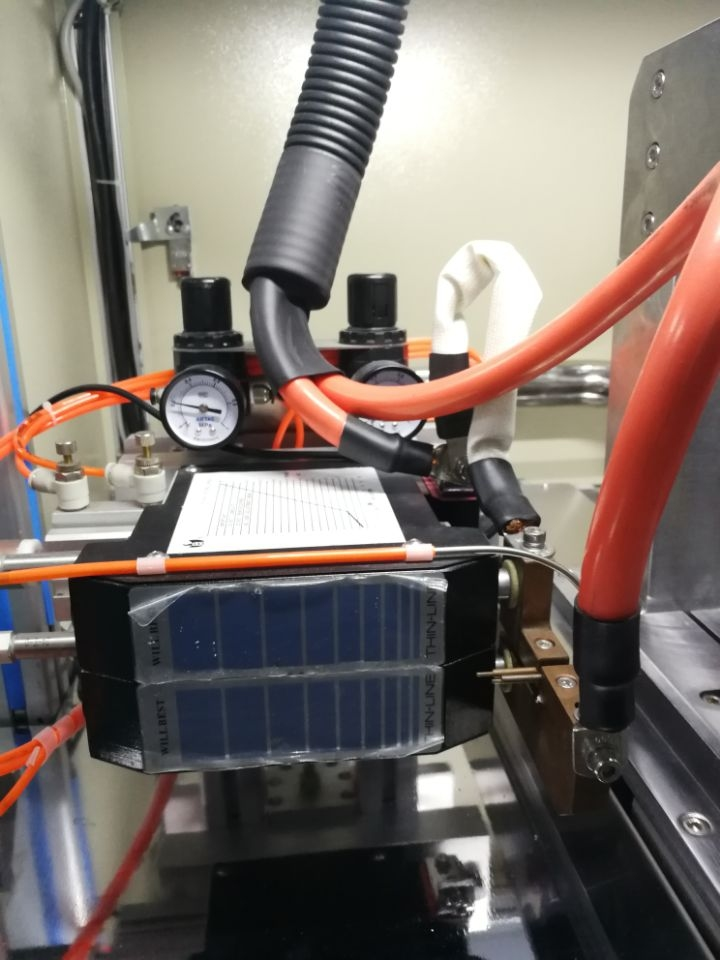 PBW-2000A Welding heads is pneumatic control pressure;it has excellent follow force/tracing force;
In the wlding process,when the welding head electrodes contact with the workpiece and discharge, there will be melt-depth phenomenon;
For example,the tabs/nickel thickness is 0.4mm,after welding,it will be melt-depth,the tabs/nickel strip become 0.3mm,there is a 0.1mm gap between welding electrodes and workpiece,if have a good following force/tracing force,no matter how deep the melting depth is,the welding elctrodes will follow/tracing the workpiece.
2sets DC capacitor dual pulse 300Joule welding power supply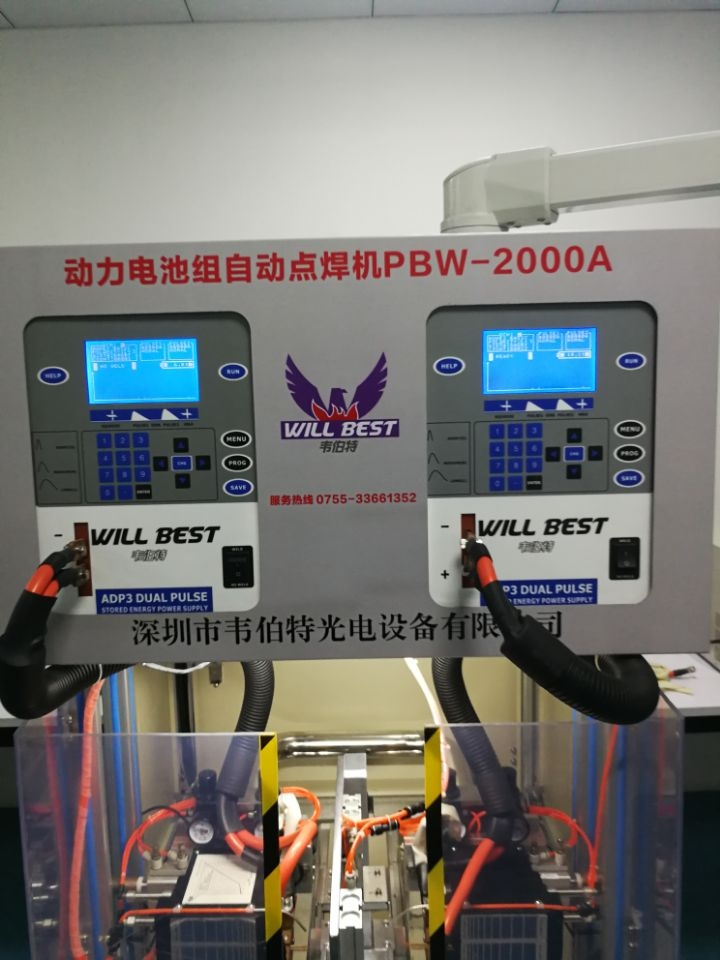 Welding electrodes air cooling system (offer customized water cooling syestem)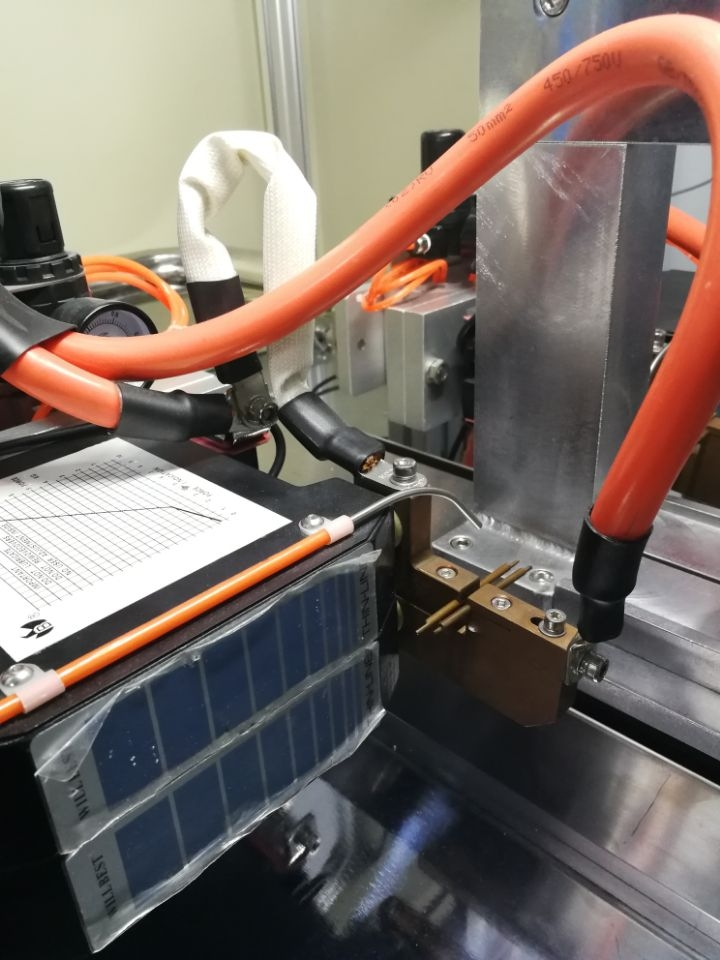 PBW-2000A has welding electrodes air cooling system, improves the quality of solder joints effectively;
In the welding process, when the welding electrodes contact with the workpiece and discharge,the welding
electrodes will be generates heat,with the accumulation of heat, the welding electrodes will become hot
gradually; use heated the elctrodes to weld again, which will serious affect the quality of the weld.
Welding check system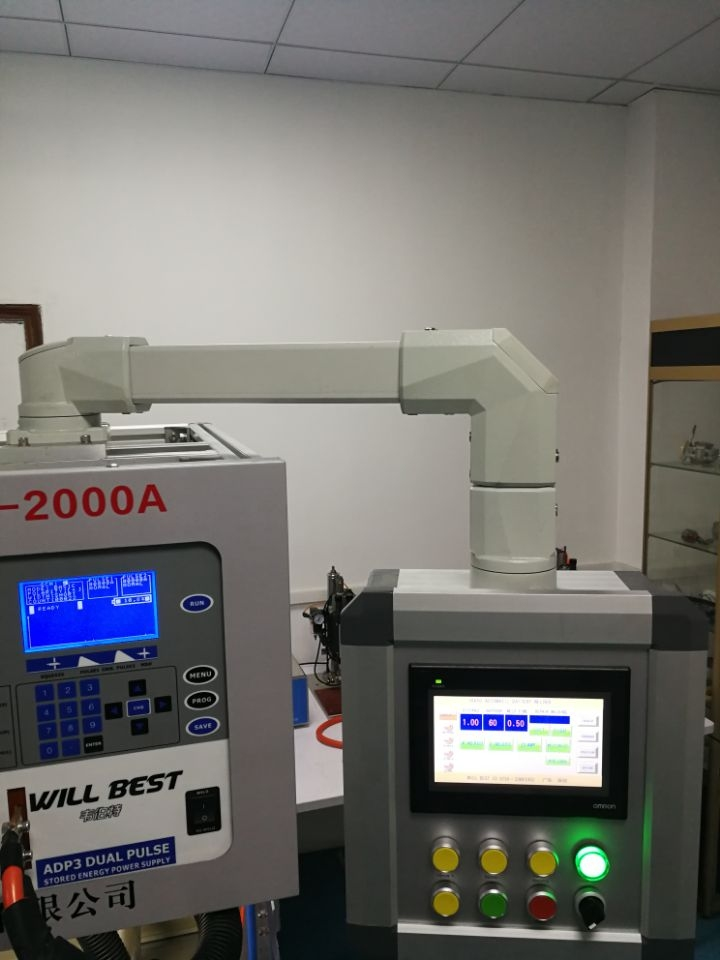 In welding process,there will be rosin joint or leakage weld,when it happened,PBW-2000A the screen will
display the position of rosin joint or missing weld.
Welding program storage(Storage 32groups welding procedures)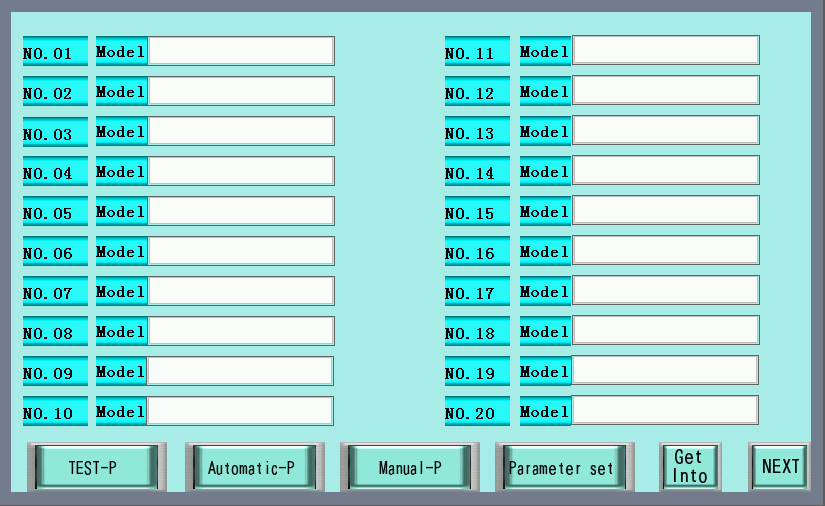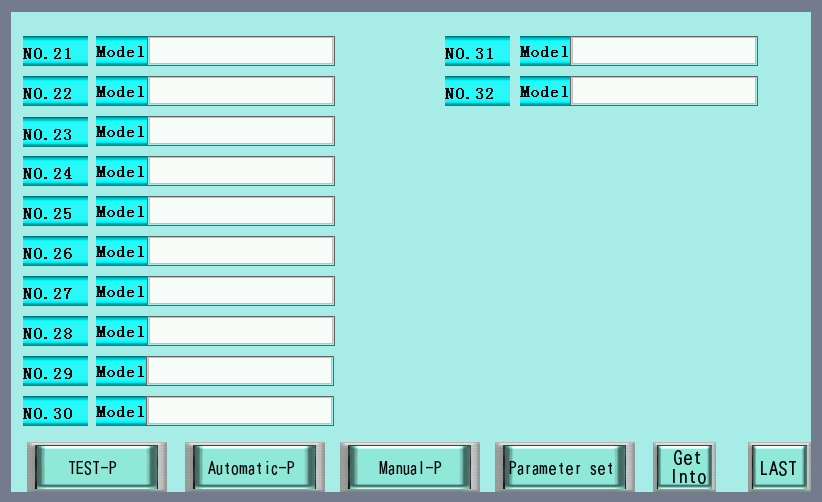 Weld repaire(Input postion of rosin joint or leakage weld,click the repaire button)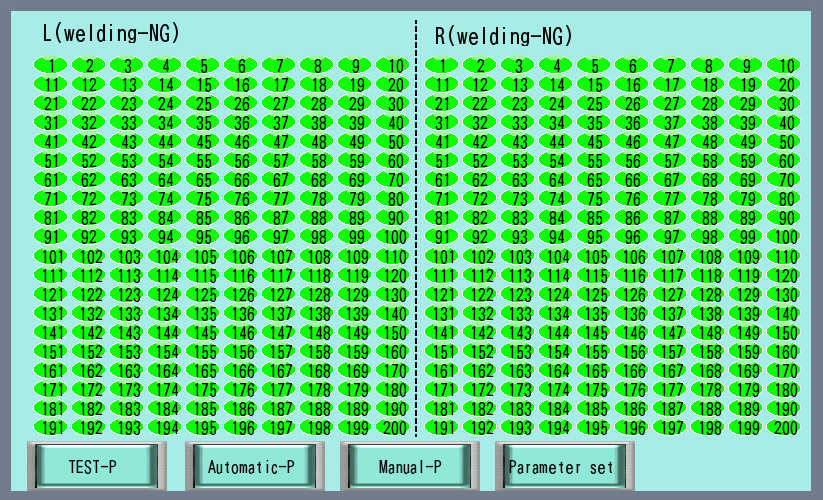 PLC-OMRON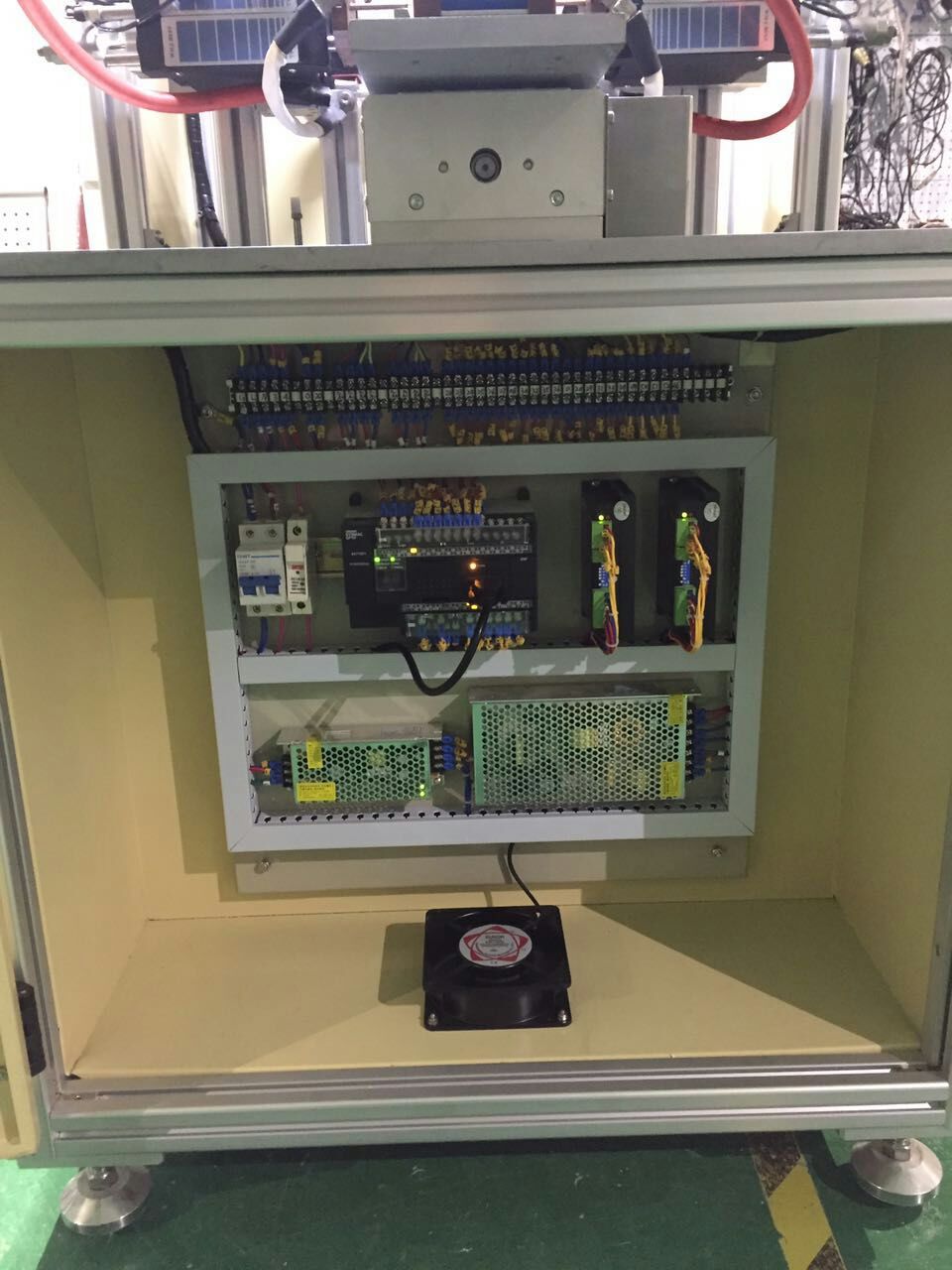 Touch screen-OMRON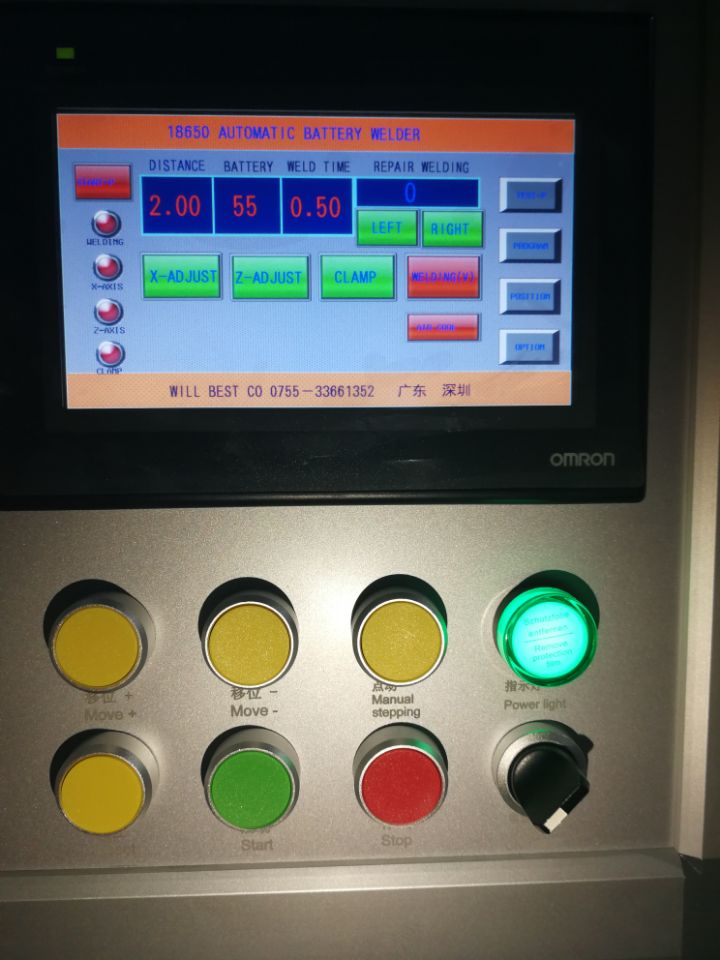 Parameter Setting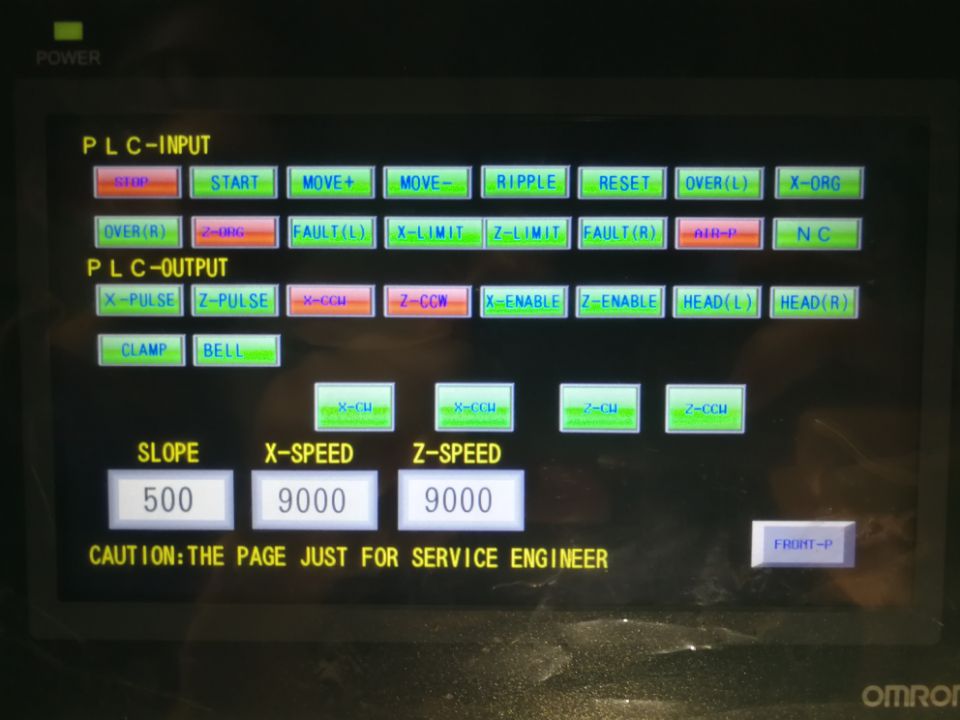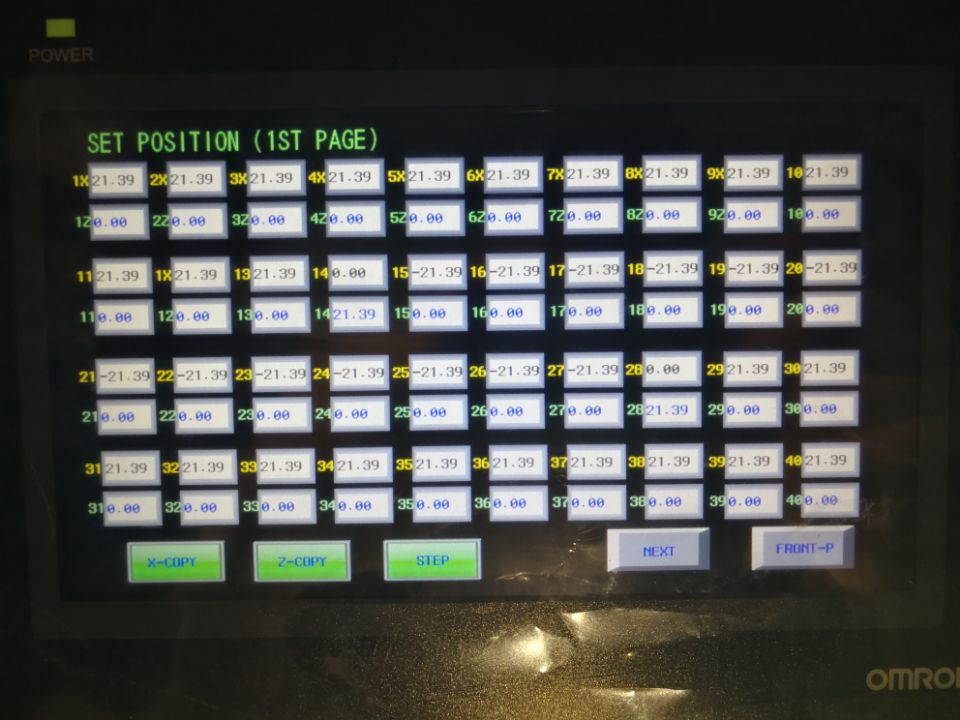 Max. Welding 230 cells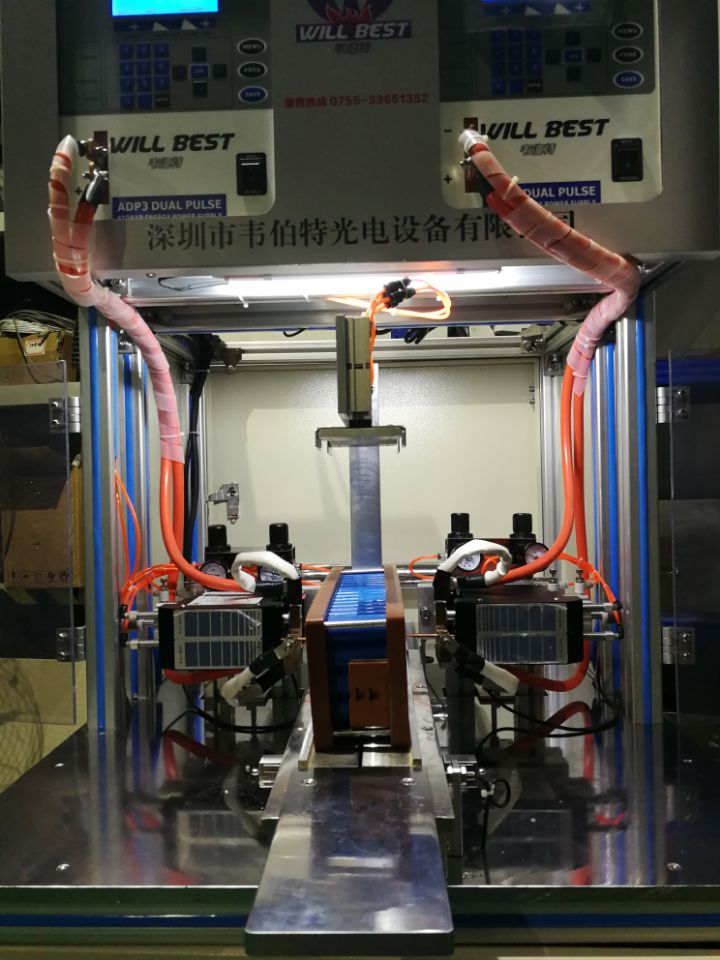 Manufacture process(All employees are bachelor's degree, Mechanical specialty)
In the process of manufacturing,chief engineer is responsible for scheme design, drawing design, quality supervision,
schedule supervision, and technical management.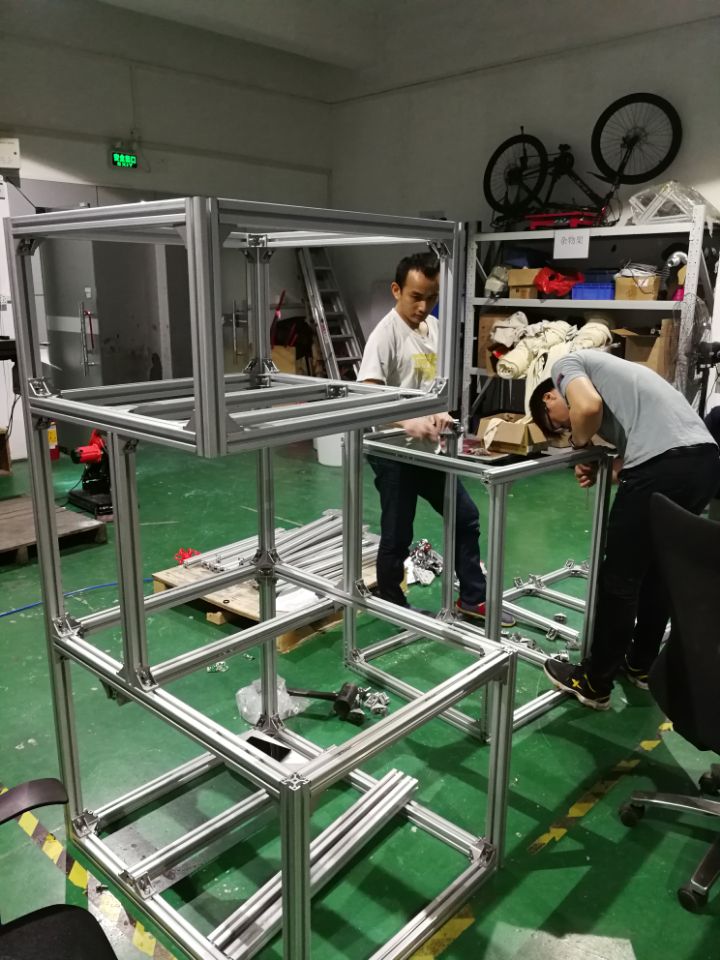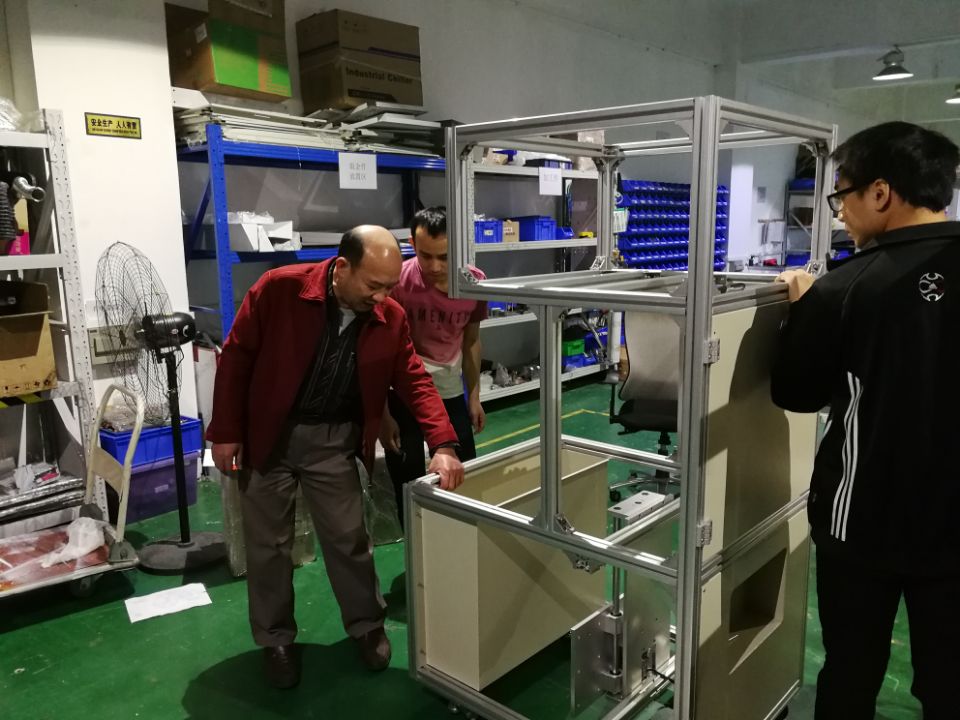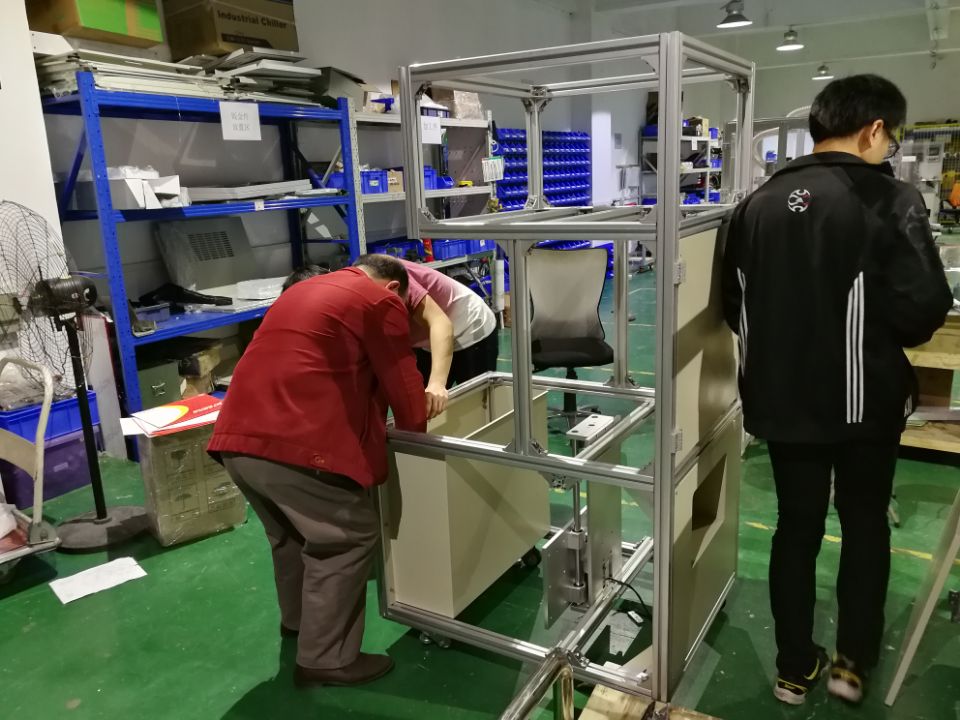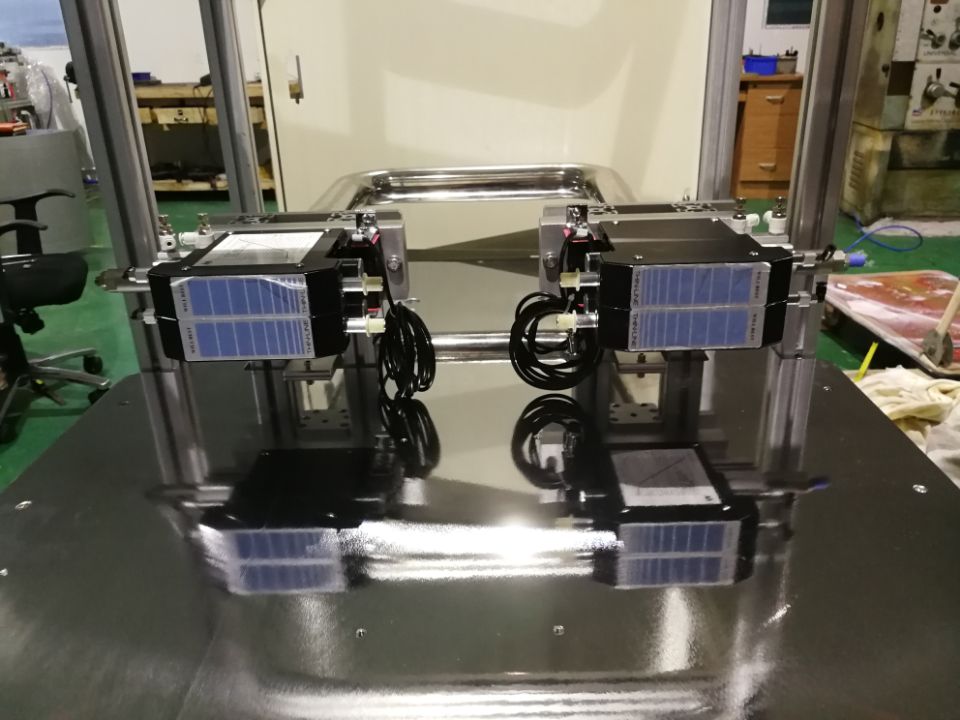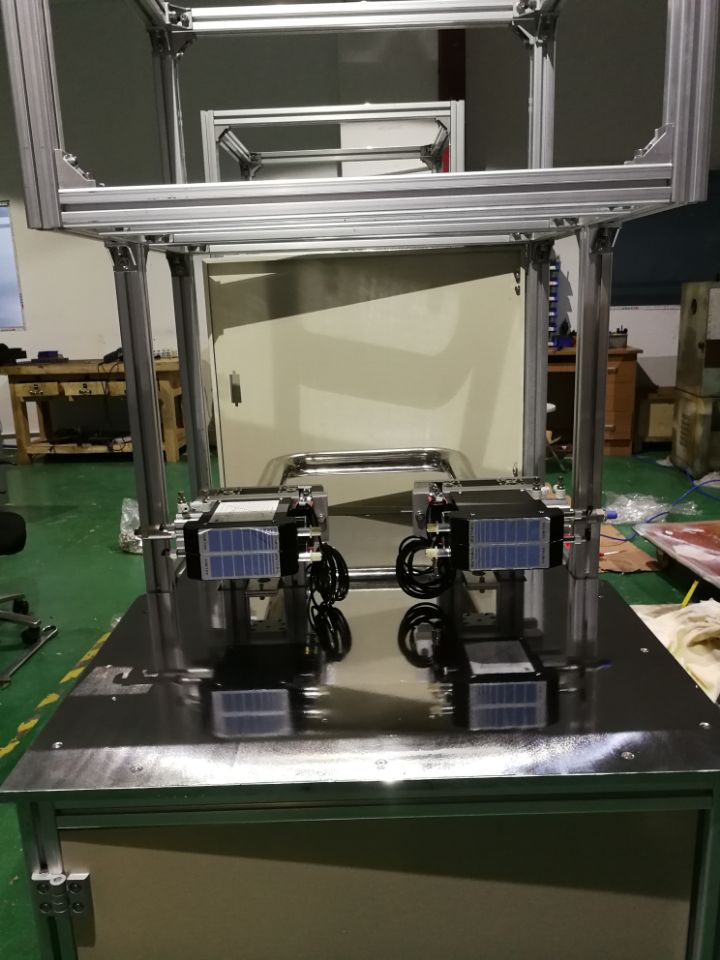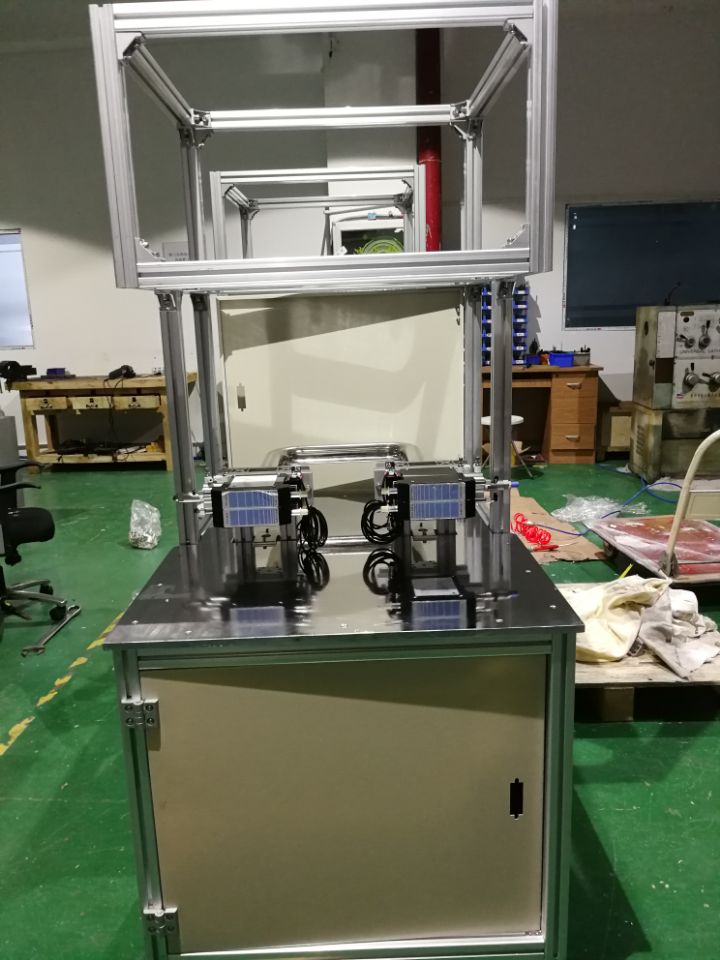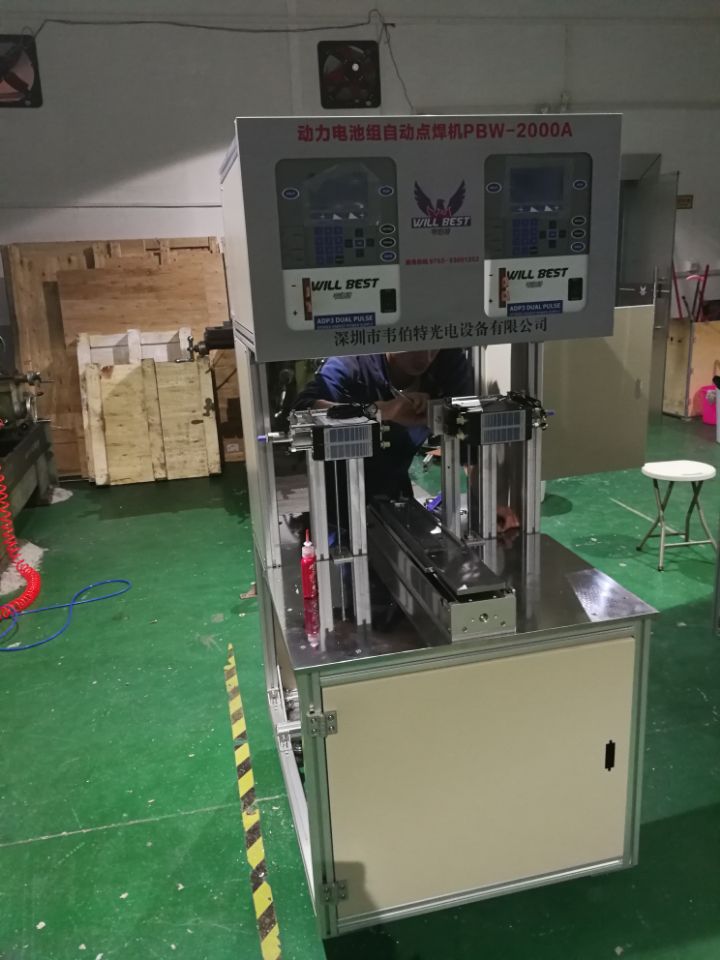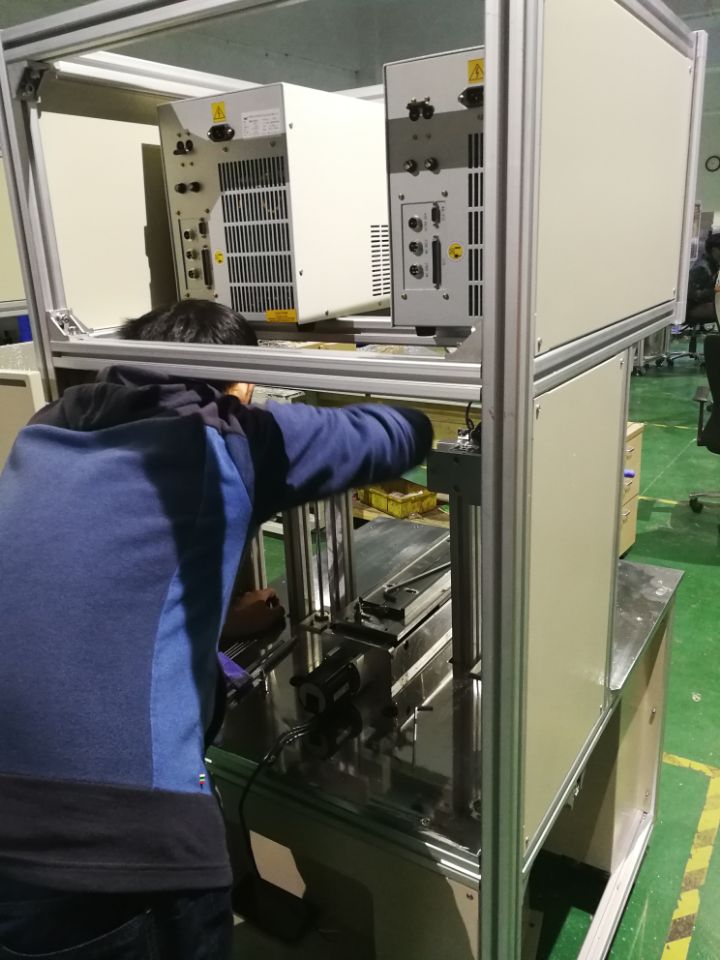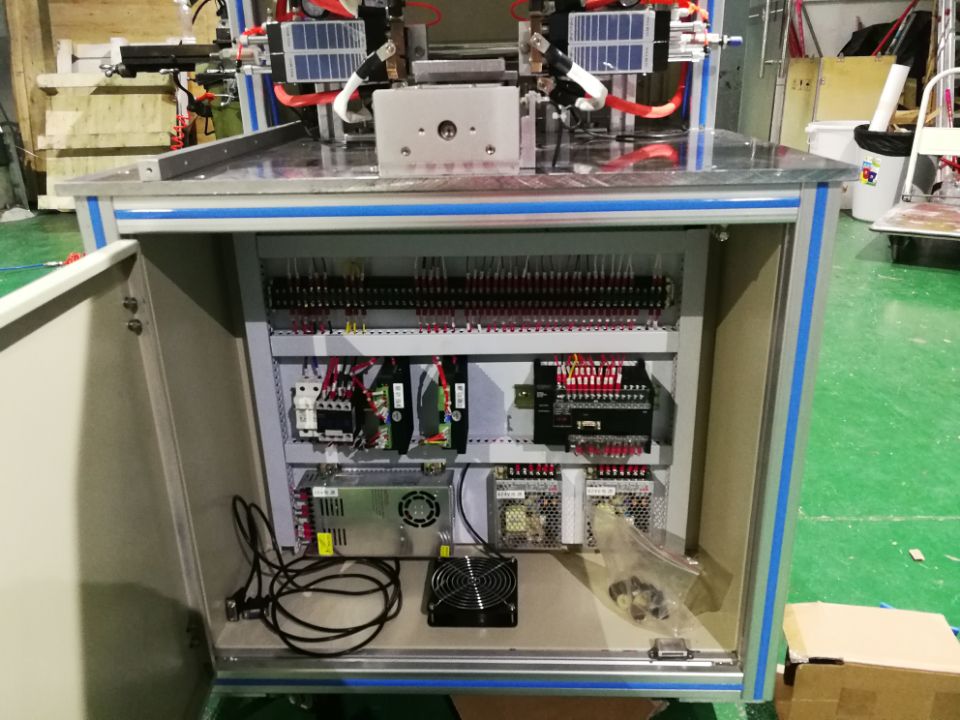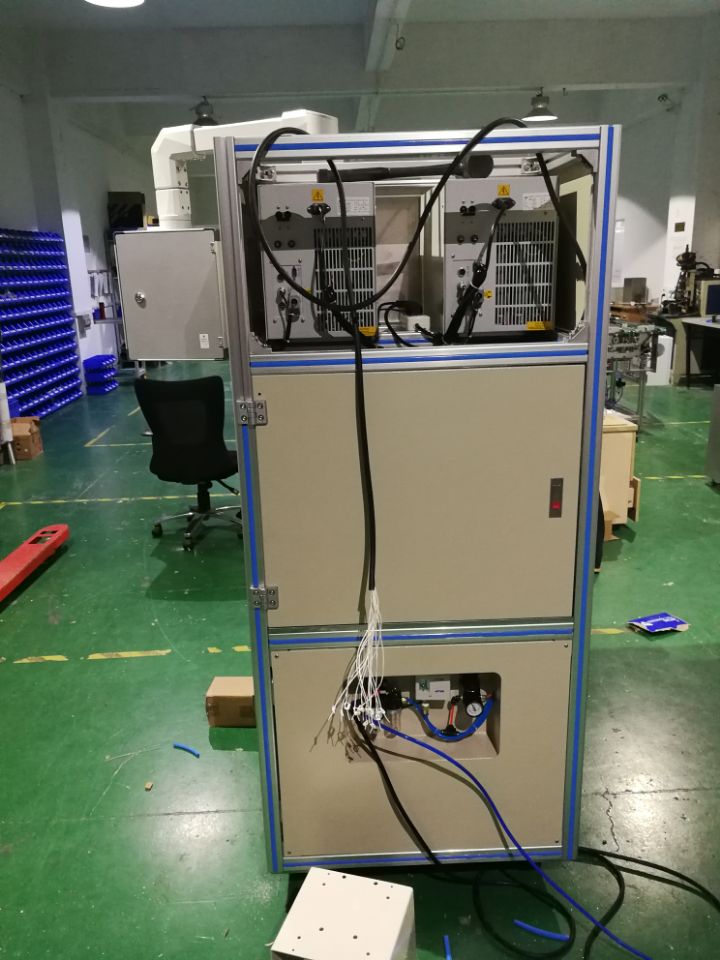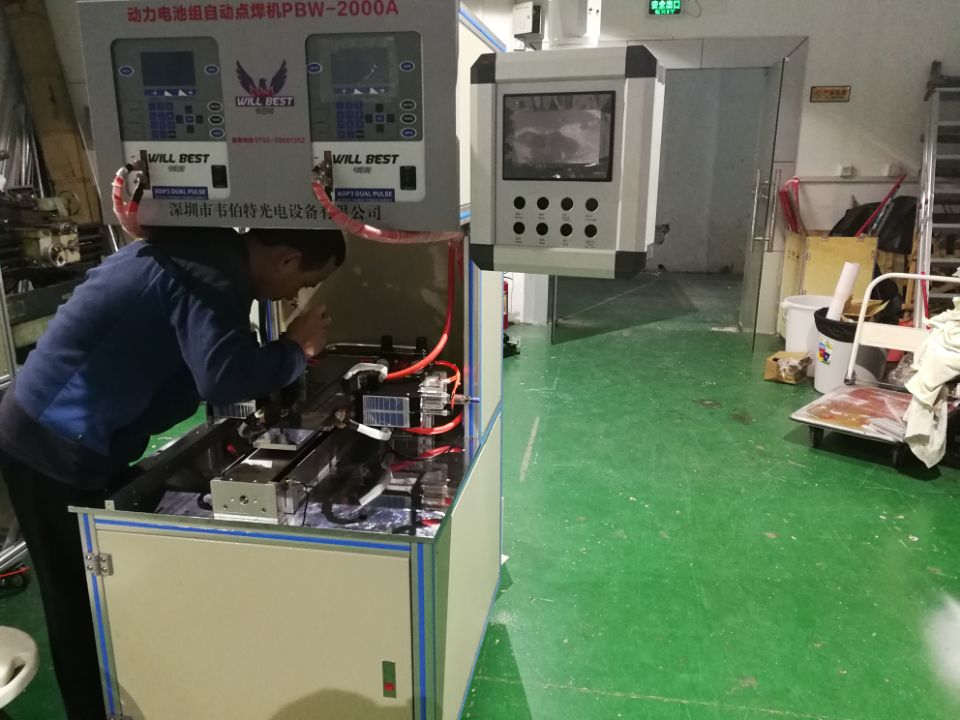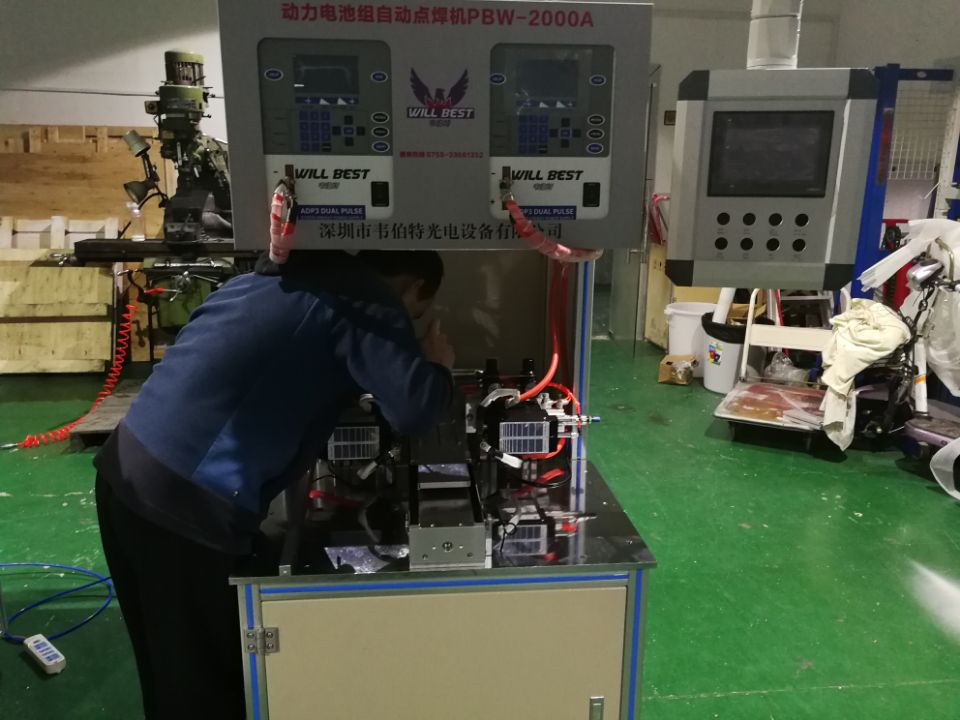 Quality Control
In the process of manufacturing,factory manager is responsible for drawing up detailed rules and organizing
the implementation of the agenda,regular inspection of the progress and quality of production, overhaul quality
standards, ensure that equipment is in good condition, Periodic inspection, ensure that the equipment reach
the standard.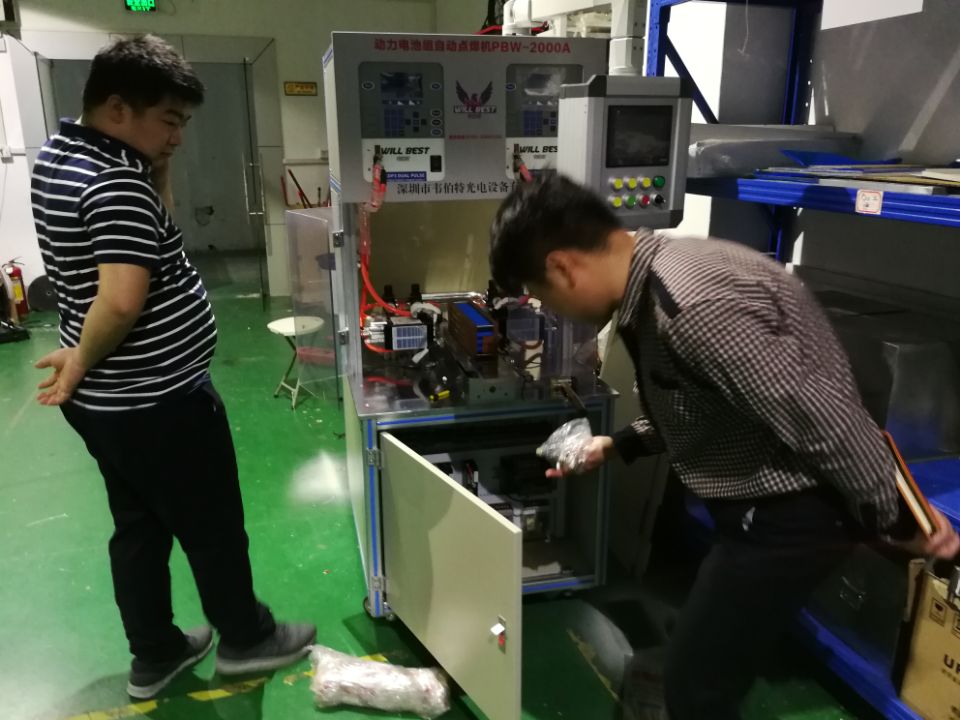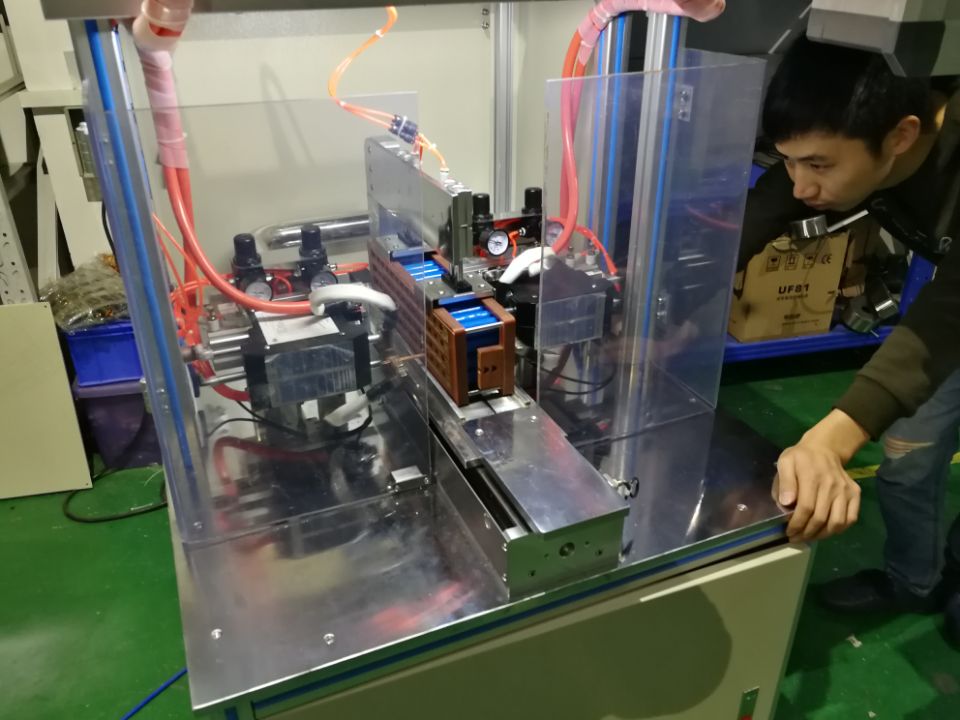 Packing
After the manufacture is completed and the test is qualified, packing the equipment with standard export wooden crate.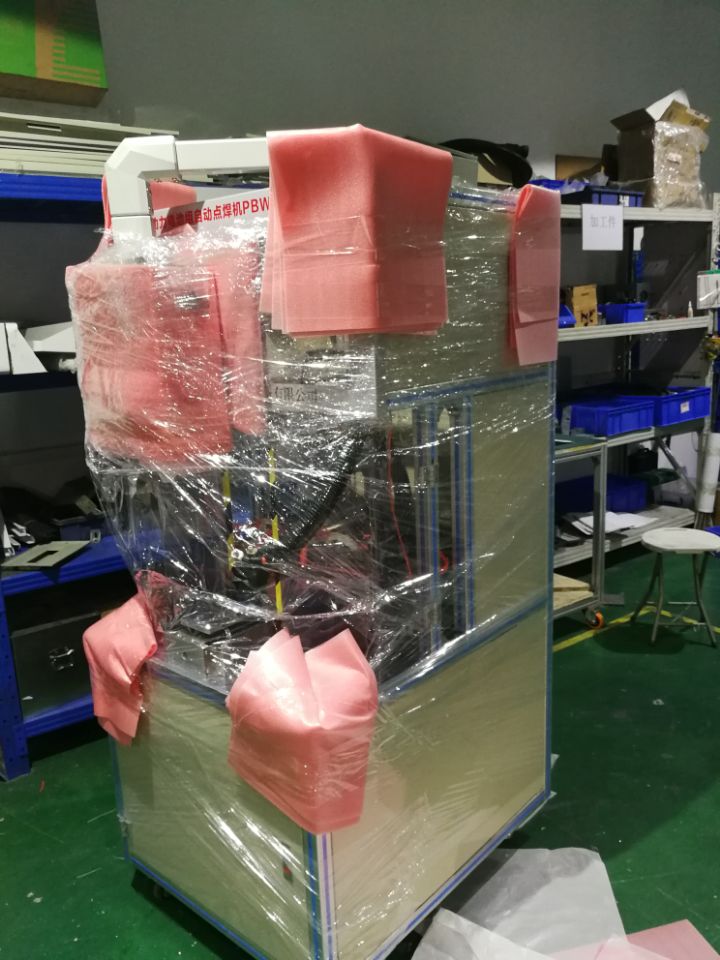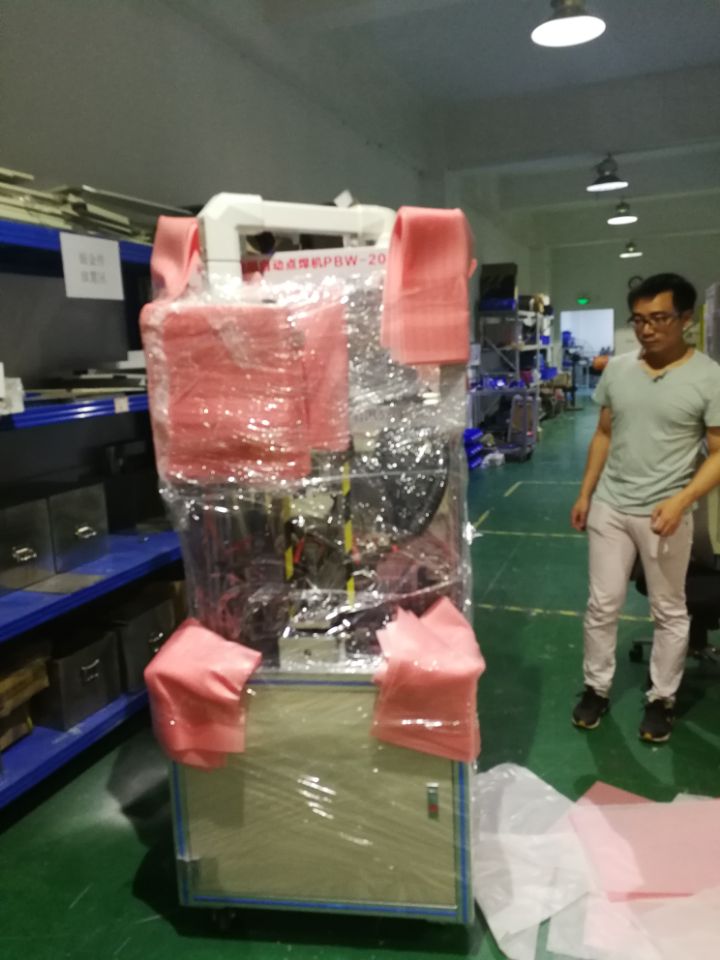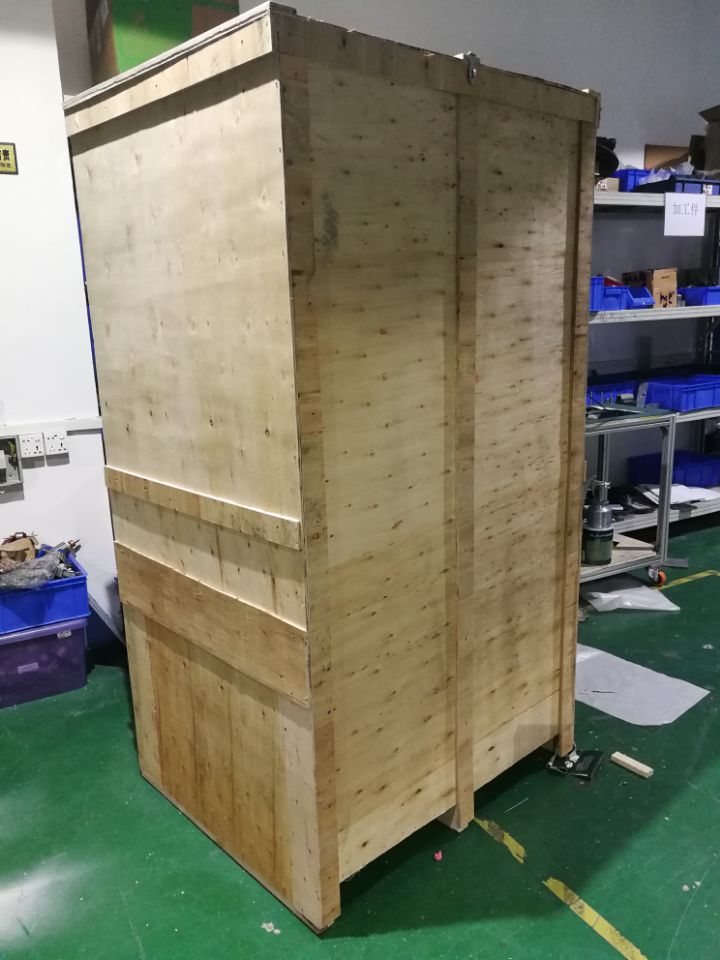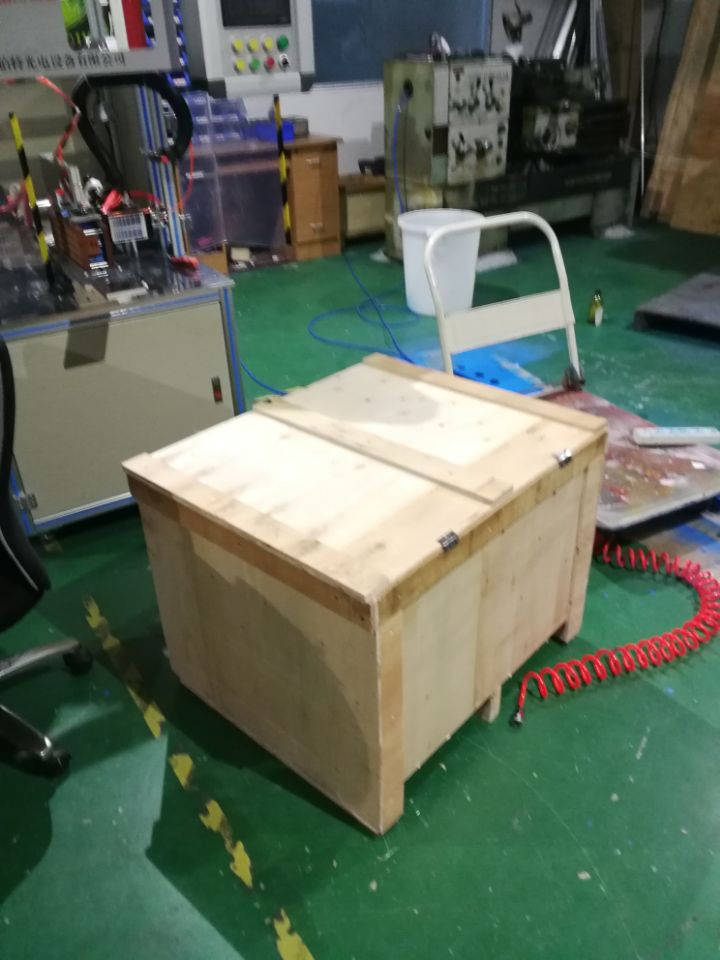 Application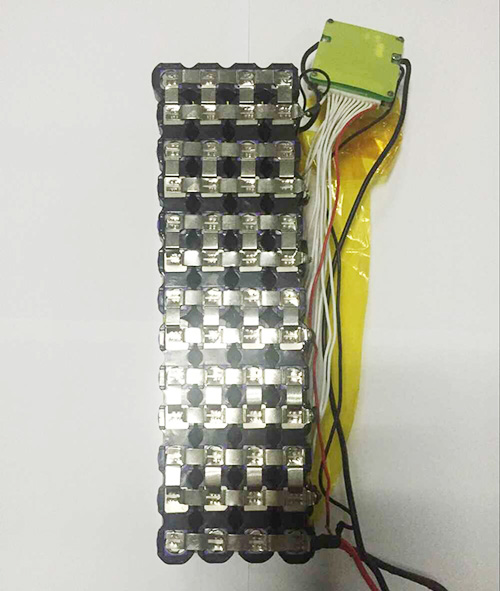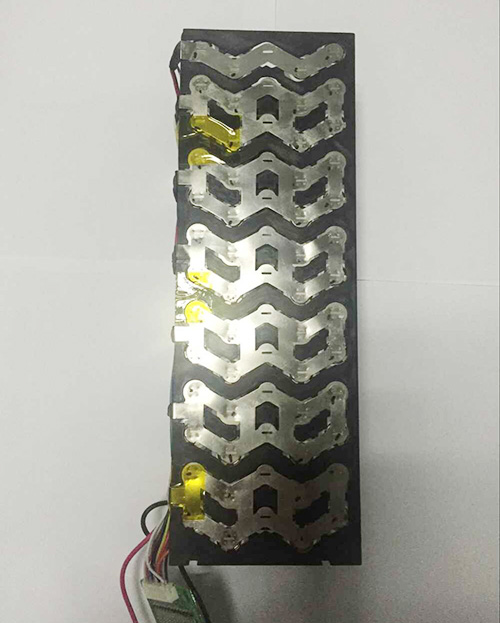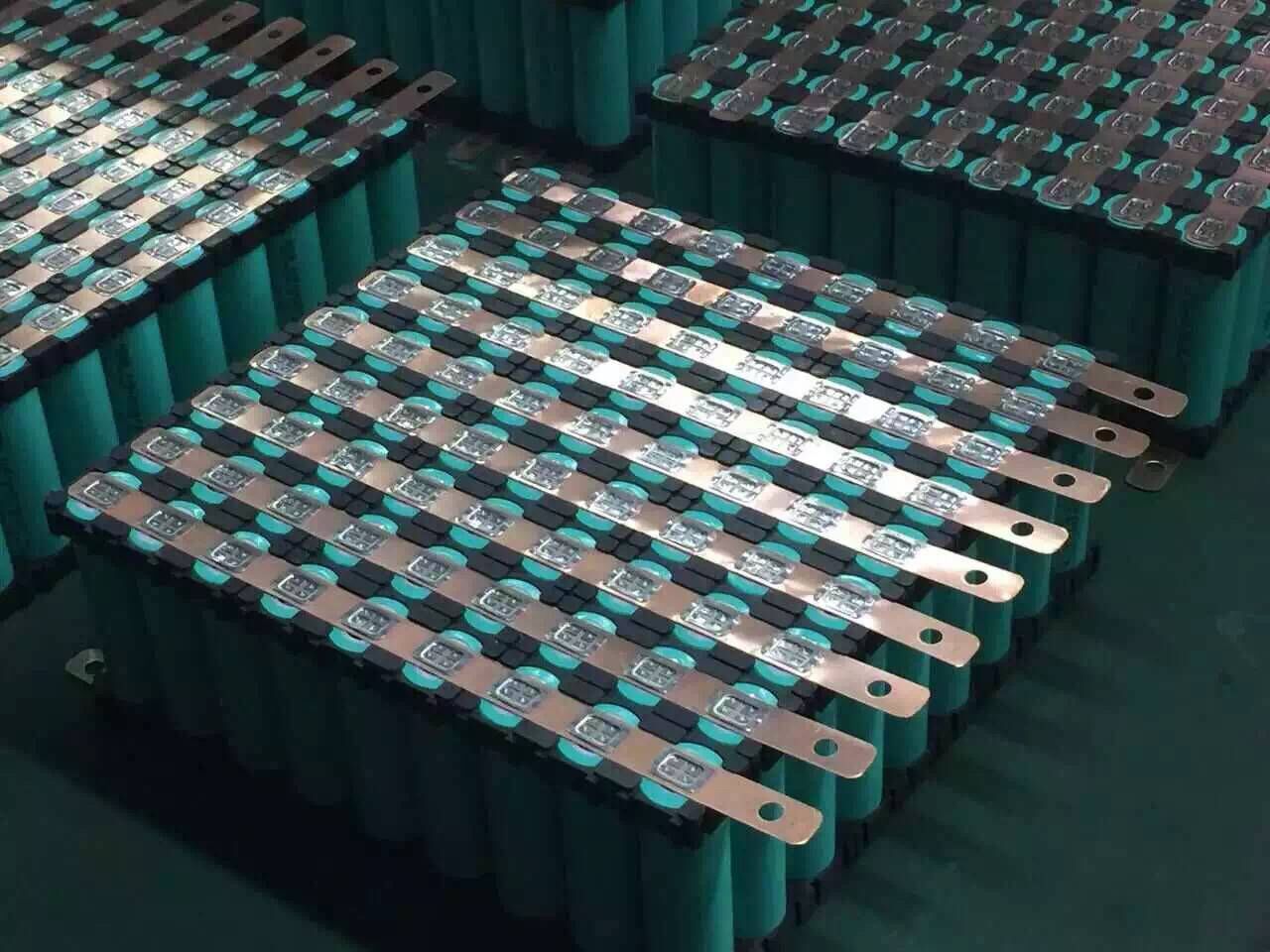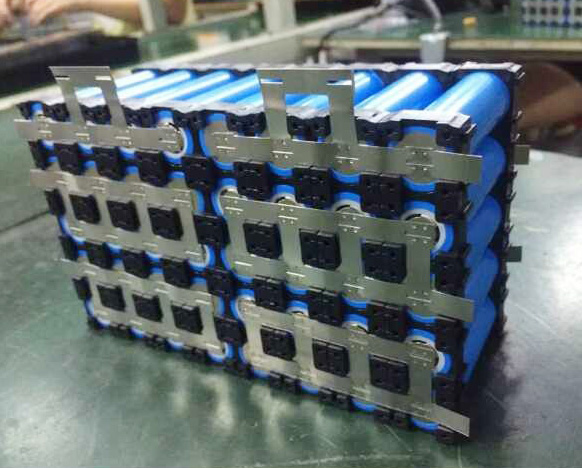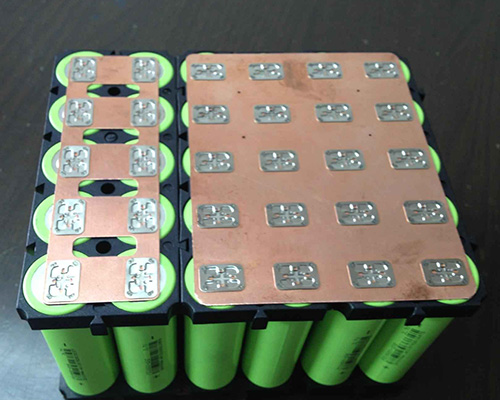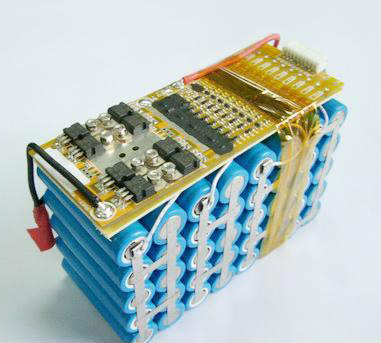 Company photos