Weld Quality Control System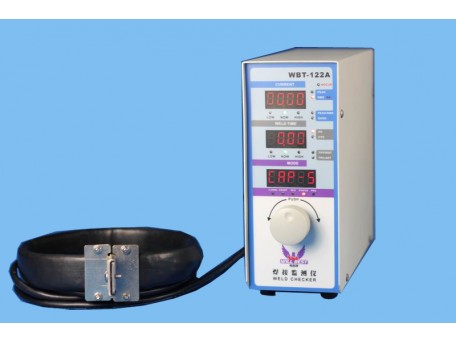 Weld Chcker Weld Monitor WBT-122B New version
Weld checker & monitor information as below,
Power supply:single phase 100-240VAC 50/60Hz
Current sensor:Toroidal coil
Current sensor:0.010-0.199KA(*10 coil)
0.100-1.999KA,10.0-199.9KGA
Monitor value:RMS or PEAK
Time range:0.5 to 500.0 cycles,0.5-99ms
Conduction angle: 30°-180°
Size:70*246*90mm
Weight(kg):2.5


Product Details
Weld Checker WBT-122B
Video
https://youtu.be/HbN3SW1S02E
Features
Compact body :It is the most compact product among the same type produced by our company.
Detection speed and management speed are improved. Compared with theformer products, WBT-122A can
manage more detection because of the improved management speed.
Be adoptable to different Welding Current.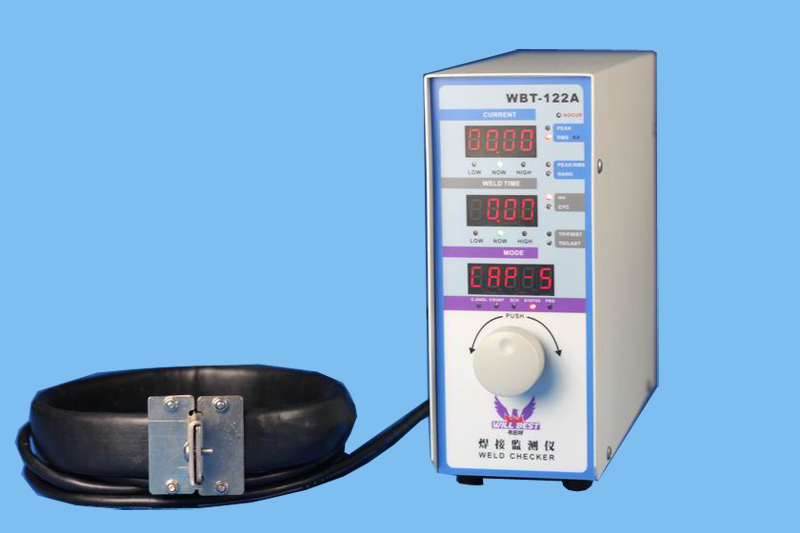 Measures single phase AC,DC,AC inverter,capacitor discharge,
transist or single phase rectified,3-phase rectified,3-phase low frequency
current range:0.010-199.9kA
RMS or PEAK values
conduction angle 30°-180°
measures time in milliseconds and cysles
Uper and lower limits
"no weld current"detection
error signaling
analog output for waveforms
measures stepped weld sequnces
good/no-good/low machine outputs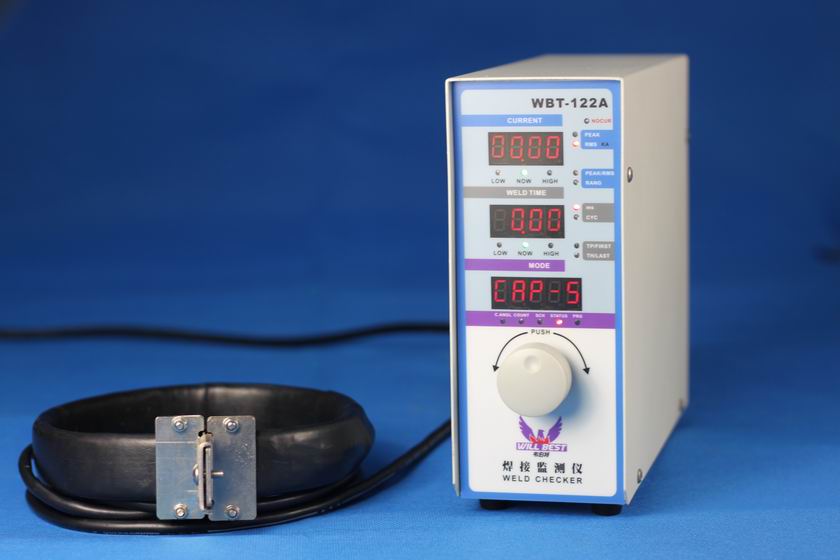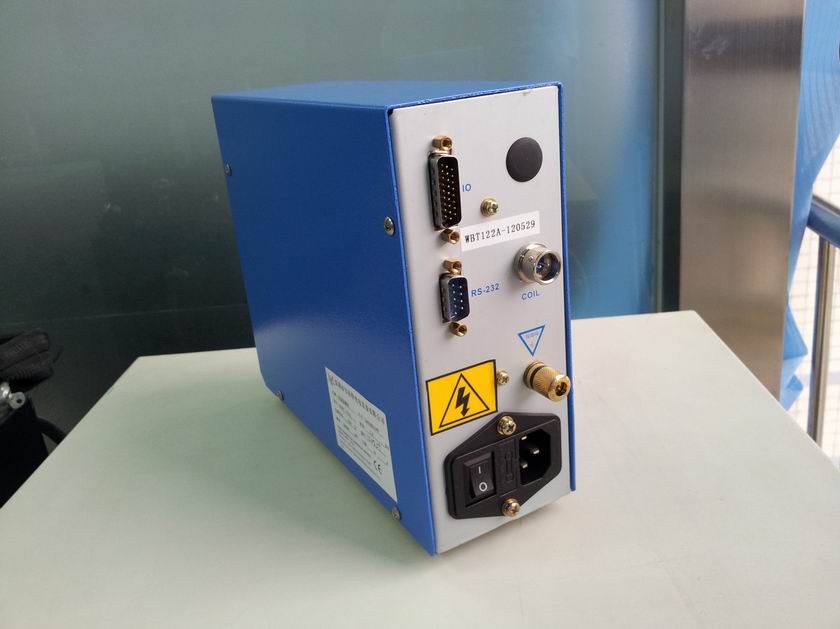 Weld checker & Monitoring resistance welding current: AC/inverterDC/Capacitor/, Our weld checker and monitor,
50Hz/60Hz,help you to pick up the "Not Good" welding products,and improve your products' quality. Inspect
different welding current:
1. AC welding current;
2. Single phase rectifier welding current;
3. DC inversion welding current;
4. Transistor welding current;
5. Capacitance stored energy welding current.
Applicable power supply: 100V~240ACV/50~60Hz Simple operation with one button.
Company photos